Damage Prevention
The Leader In Damage Prevention
This year, USIC will perform over 80 million locates annually for telecommunications, gas, electric, sewer, and water utility providers as well as many municipalities across North America. The most important part of Damage Prevention is ensuring we protect our customers' infrastructures in addition to those who live and work around them. USIC has over 9,000 highly-trained technicians in the field outfitted with the latest technology so they can provide the most accurate, timely service to our customers.
Play Video
Protecting Infrastructure
View how we help prevent damage to nationwide infrastructures and utilities.
Our Service Stats
25,000
Locates Completed
Every Hour
99.97%
of USIC locate tickets result in no locate-related damage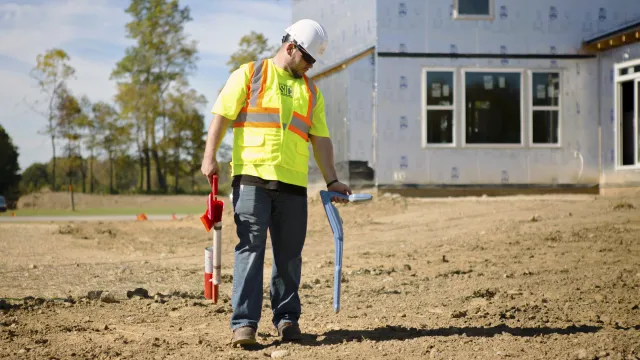 Locating Services
USIC's core business is providing an efficient, safe, and highly trained workforce to locate underground utility infrastructure for our 1,000 customers within North America. USIC performs over 80,000,000 locates a year - locating for gas, telecommunications, electric, sewer, water, fiber and anything else underground that supports the infrastructure within North America.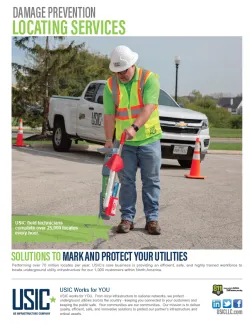 Locating Services Brochure
Learn about our Locating Services and our process for preventing damage.
Ticket Risk Assessment
When dealing with valuable infrastructure, it is essential that we are able to quickly assess the risk of every ticket received. To address this damage prevention and regulatory need of utility providers, USIC has deployed a Ticket Risk Assessment solution that automatically evaluates job risk and projects the probability of a damage occurring with each ticket.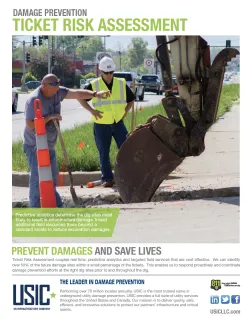 Ticket Risk Assessment Brochure
Learn about our Ticket Risk Assessment solution. Click to view or download.
Damage Investigation
USIC's Damage Investigation service is a response to utility damage where USIC provides a thorough investigation, including photos and any other supporting documentation to make sure our customers receive efficient claims resolution and unparalleled customer support.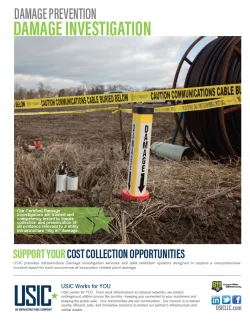 Damage Investigation Brochure
Learn about our Damage Investigation Services.
Why
Call 811?
Call before you dig
Calling 811 is the most important step! Call 811 at least a few days before you start any digging project. Whether you are planning to do it yourself or hire a professional, smart digging means calling 811 before each job. Ready to dig? We'll help you do it safely!