Your Partner for Utility Locating 
Accurate, Timely and Efficient
When considering who manages utility locates, you need a company with experience, expertise, and resources to deliver accurate, timely, and efficient locating services. At USIC, our capabilities are unmatched. Our skilled technicians complete more than 36,000 locates every hour for utility providers nationwide.
Our Service Stats
1500
Utility providers nationwide trust USIC to complete their utility locates.
10000
Highly skilled technicians throughout the U.S.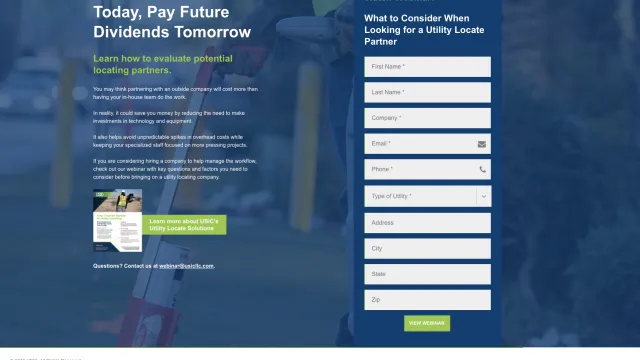 Your Roadmap for Utility Locates
Selecting a company to help with your utility locates is a big decision, and you want to ensure you ask the right questions. Watch our webinar "What to Consider when Looking for a Utility Locate Partner." You'll learn how to evaluate locating partners, what questions to ask, and what to watch out for so you make the right decision for your organization.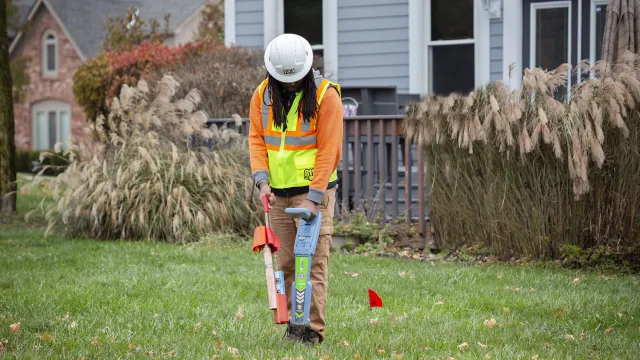 Skilled Workforce
USIC is a leader in utility locating with more than 10,000 highly skilled technicians living and working in the areas we service. Because your community is our community, USIC has a team ready to mobilize to meet increased demand during peak seasons or to handle large projects.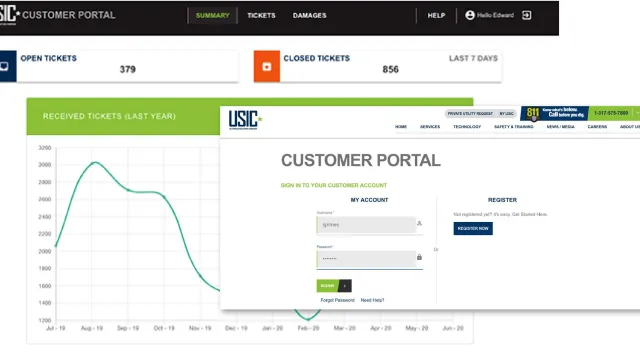 Technology Solutions
Our customers have access to USIC's Customer Portal, providing a wealth of information about your tickets in real-time, so you'll know what our team is doing every step of the way. We also offer DigCheck for excavators and utility companies, which provides an "at a glance" view, as well as detailed ticket information including locator notes, photos and completion times.